NEW SHOW. A BATTLE.
Yes. true believers, good old COP is dusting off their badges to do battle with other medschool bands. That's right, 2/8ths of us are in medschool (not including on again off again member Theodore Alowicious Huxtable). Regardless,we are an official medschool band rizzepresenting RUSH MEDICAL COLLEGE, sucakz.
So come support us and help us win a Battle of the Bands that sure to amaze. Also, this potentially may be the last performance of this incarnation of the band you may see. A certain integral bandmember may or may not be potentially moving away to an alleged awesome job on some coast not yet disclosed currently. Eitherway, if you loved Sandpiper Air, if you hearted COP, come see us play. Here are the details- but click on
shows
to see it too.
What: medschool battle of the bands (Proceeds to benefit NU-Aid,a medical missions charity)
When: Friday, April 28th- starts 10pm, winner announced at 12:30am
Where: Goose Island Wrigleyville, 3535 N. Clark St. Chicago, IL 60657
Why: come on charlie, for old time's sake.
Also, I'd like to direct you to our
video's page
, for an AMAZING intro to a fictional TV show about COP that my dear buddy Jake Mathew made. It'll blow your mind. We totally coulda been the next Monkees.... if it wasn't for all the drogas and hookers. There's a higher resolution video
here.
Hope to see you guys at the show, let's not forget what happen last time we unleashed our raw power-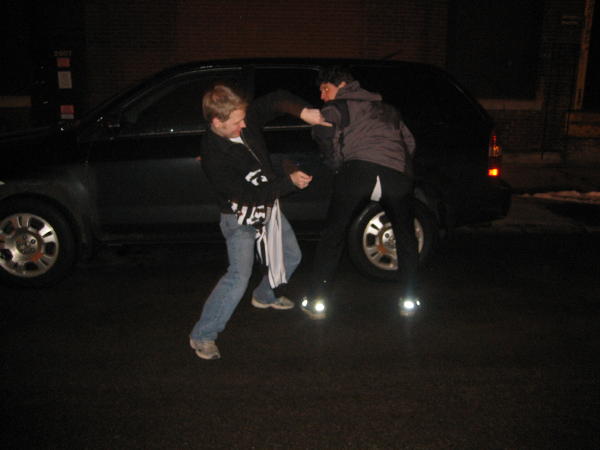 Pants split. Underwear shown through.
Shine through, america.
-alex